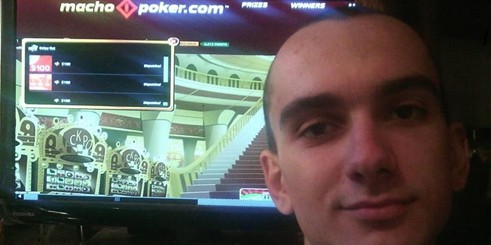 Cort3x takes VIP tour!
The MachoPoker.com VIP Poker Tournament concluded this Sunday, and as usual, our reigning champion Cort3x rose to the challenge, as the top VIP poker tour player. And it came as no suprise that klaus67 was on his heels again, taking second place, just shy of the paid spot.
The heads up was an exciting round, Cort3x in strong position with ♠9♥K against klaus67's ♦3♦7. The flop provided ♦K♥10♥J, so Cort3x already had a pair of Kings, which were followed up by a second one on the turn with a ♣J, and then a third just to be sure on the river with a ♥8.
Our congratulations for the fifth tournament win in a row!
Can you bring down Cort3x? All you need to do is register for FREE to any of the MachoPoker.com monthly casino (VideoPoker and Slots) and poker events - win a daily qualifier event to get into the poker finals or collect points for every chip won on casino games. The more and higher level you play, the more chances you will have and the more wins you will rack up.
You may find more info on all our FREE competitions here!