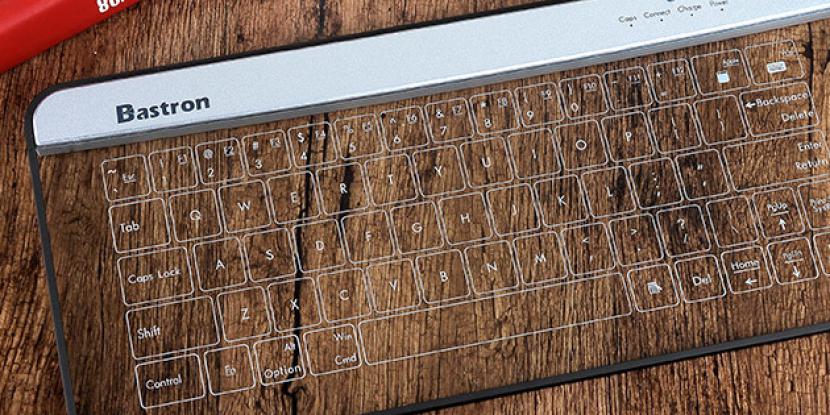 Spectacular transparent B9 keyboard
Are you tired of boring old keyboards with sticky keys and getting rid of lint stuck between them? The new keyboard from Bastron - the B9 - is an ultralight and compact piece that will surely get rid of these problems, since it doesn't have a single one of the ordinary keys. It is of course cordless as well (with an USB connection when needed) and seems to jump out from a sci-fi movie, with a totally transparent surface that still clearly marks the letters and numbers. Furthermore, it can also be used as a touch-sensitive mouse!
This sleek model is priced at $130 and can be used on all devices with a bluetooth (or USB) connection, looking way cool with blue ambient lighting.