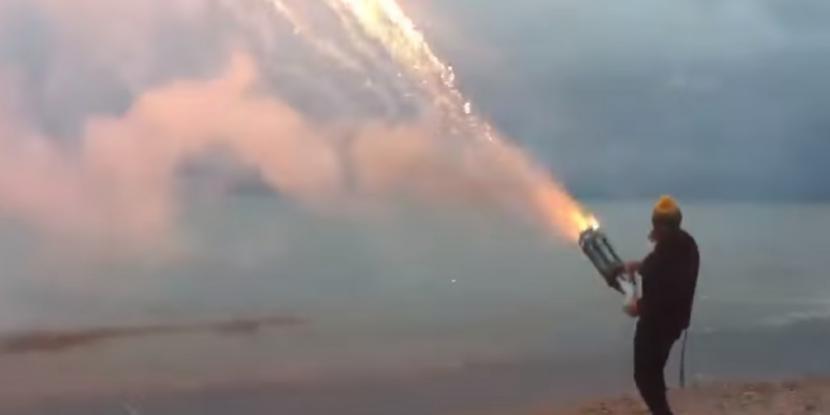 Fireworks gun breaks record
A "few" Roman candles, a heavy-duty PVC pipe, a bit of drilling and srewing, and of course a couple of determined dudes is what it took to break the fireworks rapid fire Guiness world record, when said dudes fired 1001 rounds of fireworks into the ocean in 45 seconds! A job well done!
Persze nem csak ezek a srácok próbálkoztak különleges tűzijáték vető készítésével, az alábbi videón szintén látványosan, de valamivel kevesebb lökettel végzik ki az óceánt egy perc alatt.